Business Address:
7176 Somerset Farms Dr
Nashville, TN 37221
Call Us Now!
(615) 646-7440
Business Hours:
Mon-Fri 10:00am - 7:00pm
Email:
gp@gprecordingstudio.com

Recording a Demo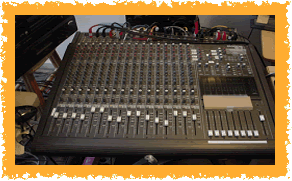 In today's competitive music market of today's music, it is more important than ever to have songwriter demos that sound very professional, with an excellent vocalist and excellent musicianship to give your songs the edge they need. Most busy producers and publishers listen to many songs every day. If the song doesn't attract their interest in the first 10 or 15 seconds, they will very likely throw out your CD, assuming your song is amateurish and unpitchable to major artists, not giving your song the fair listen that it deserves. Many hit songs have been passed over because of weak demo production.
Even if you have good musicians, they may not, for various reasons, know how to play in such a way to target your song to a particular artist or style of music. It helps if you hire top studio musicians that have worked with major labels, major producers, and major artists, because they instinctively know what to play to make a strong demo, to give your song it's best shot. These are the types of musicians and singers you'll be getting on your recordings from Midi Magic Studio.
In Nashville there is a very large talent pool of excellent vocalists and excellent musicians from every style of music. This, of course, gives studios and production companies in Nashville an advantage over cities that are not recording centers. Several years ago Garth Brooks and Trisha Yearwood were songwriter demo singers.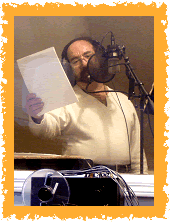 Midi Magic Studio is a state-of-the-art digital studio fully computerized and automated owned and operated by Gerry Peters, a noted studio keyboard player, arranger, and producer that has played on albums and TV shows for major artists such as: Roy Clark, Kathy Mattea, Waylon Jennings, Amy Grant, Al Green, David Ball, Pam Tillis, Mark Collie, Mel Tillis, Lynn Anderson, Lyle Lovett, Tanya Tucker, Roger Miller, and many more. With this experience he has acquired the know-how to mold your songs into the quality that producers and publishers expect to hear, at a very affordable price.
If you are interested in ordering a songwriter demo or CD production, please fill out the order form and enclose a check or money order made out to Gerry Peters. Be sure to send a copy of the lyrics , a rough demo CD or cassette with the vocal melody and guitar or piano. Or you can just send me the melody (sing the song 2 times please), and for an additional charge of $40, I will put chords to your melody. If you have a lead sheet or chord chart, please send. Your completed song will be mailed to you within 4 weeks from the time I receive it . Call me if you have any questions, or need some free advice.